Here are the Final Fantasy 16 skills that are the most powerful and useful.
As you play Final Fantasy 16, you'll be able to unlock more skills that will give you more options for how to play. From tools for making combos to defensive tools, all of the skills in the Eikon menu are great tools for making the best combos for any playstyle.
When you've learned all of these skills through the menu, you can mix and match your moves, but some are always needed. Like any other action game with a lot of combos, Valisthea needs combo basics like launchers, extenders, and finishers that can be used in any situation.
Downthrust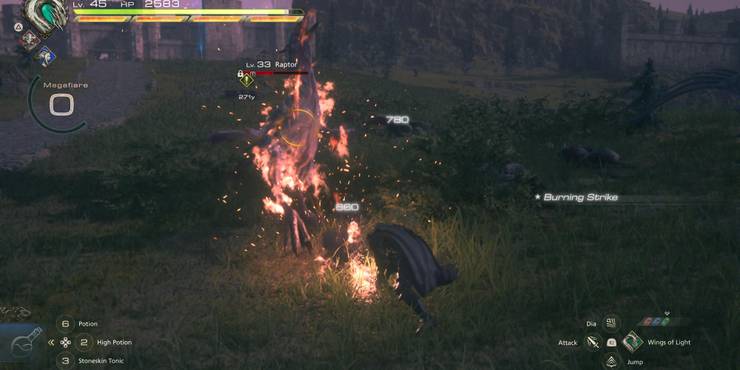 Without a conclusion, a combo is like reading a book and putting it down before you get to the end. It doesn't make sense and is boring to watch. Downthrust has got you covered, though. Aerial moves like Burning Blade and Garuda's Deadly Embrace can be used to start your flashy air attacks, and Downthrust can use the power of gravity to bring your opponents back down.
As you level up Downthrust, it gets stronger based on how you use it. When you land, a huge fire splash is left behind.
Burning Blade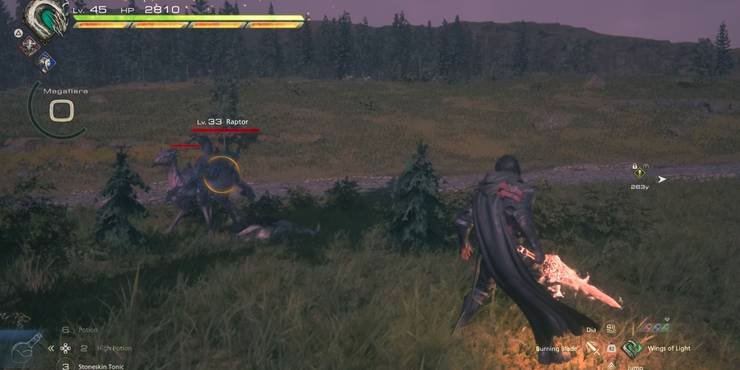 Final Fantasy 16 changed from a turn-based game to an action game with a lot of combos. This meant that flashy moves and air-juggling your enemies became commonplace.
Burning Blade will be the move you use to start most of your air combos. If you charge the blade while you're on the ground, it can knock down most of the smaller enemies. However, if you do it while you're in the air, it becomes a launcher that can set up your best attacks.
Precision Dodge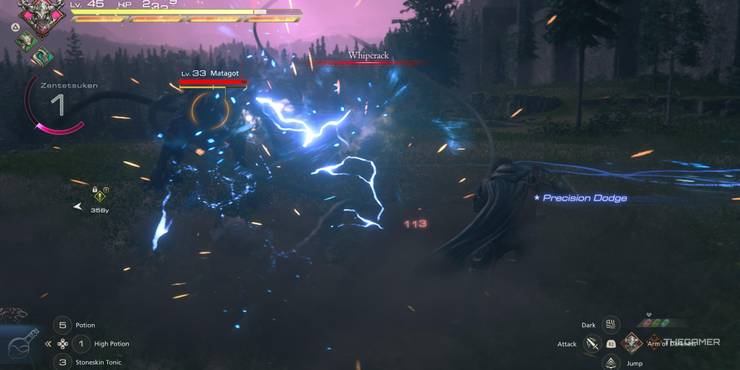 One of the most important skills in the game. Since Final Fantasy 16 doesn't have a block button, you have to dodge to stay alive. If you don't dodge any strong enemies, you'll be tossed around like a ragdoll all over the Grand Duchy of Rosaria. Which is full of side quests.
If you use Precision Dodge correctly, it will slow you down for a short time, giving you time to follow up with another attack or even move away from the enemy. If you choose the follow-up move. You will do a Precision Counter that is even stronger and will stun the enemy a bit faster.
Lunge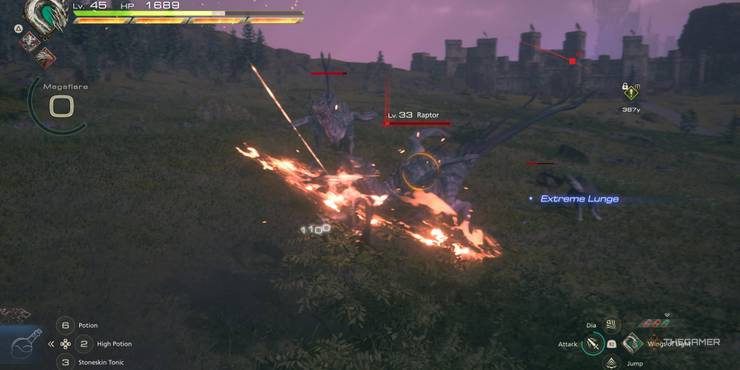 Since the game doesn't have a "sprint" button, it can be hard to get close to an enemy. If you lunge with a slicing finisher, Lunge can help you get close to the monsters in Valisthea.
You can also stop Lunge with Magic Burst, giving you more ways to make combos. When Lunge is totally upgraded, it can make the slash finisher more powerful by giving it a coating of the Phoenix's blessing that makes it burn anyone in its path.
Swift Recovery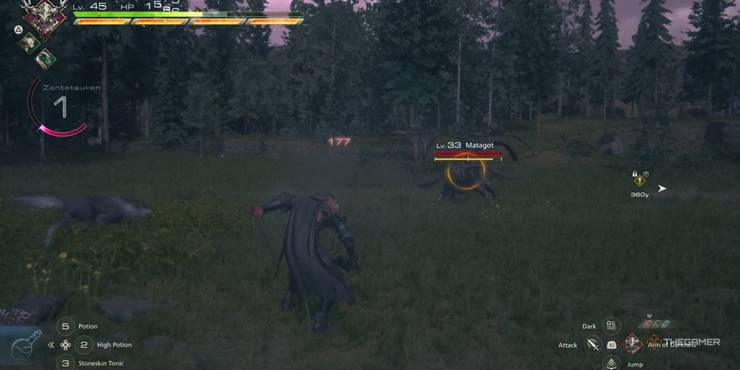 In Final Fantasy 16, there are a few enemies with long combos that can't be stopped once they start. You'll be stuck in stunned while your enemy prepares their next move to kill you.
Even though you can't stop the combo in the middle, Swift Recovery will help you get up faster so you can close the gap and block the next attack or get ready by using all of your potions.
Cold Step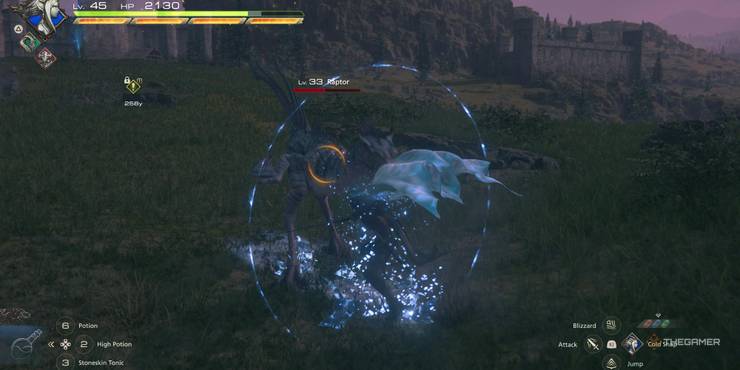 The Eikonic Feat that Shiva has is Cold Step. When you press the circle button on your remote, you will take a step in the direction you are holding. This may not seem like a good move, especially when you see how long it takes to do something else after it, but if you do it through an enemy. It will freeze them and let you combo them as much as you want.
This Eikonic feat can also be used as a Precision Dodge, because if you use Cold Step at the right time, it will slow you down the same amount as a normal Precision Dodge. But it will also give your enemies Permafrost, which will freeze even the biggest Orcs.
Phoenix Shift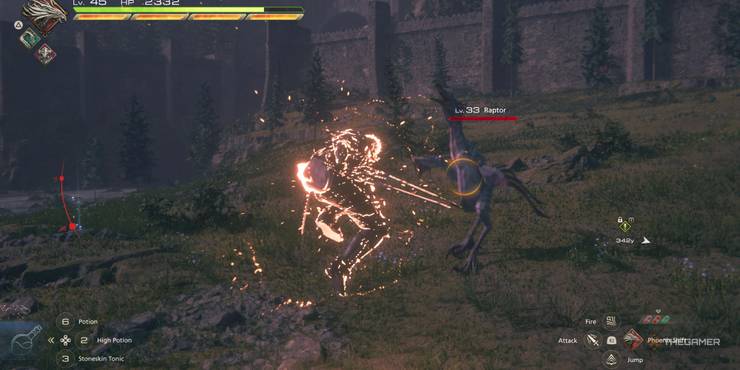 Phoenix Shift is one of the first skills you can learn in the game. And it has stood the test of time. This skill is so useful that you'll still be using it in the last few hours of the game. Sometimes all you need is a dash.
You can get to those annoying flying enemies with moves like Wicked Wheel and Deadly Embrace. But sometimes you need to get in their faces (or beaks?). You can reach those bird monsters with Phoenix Shift. And the move you can use after that can help you start combos.
Wicked Wheel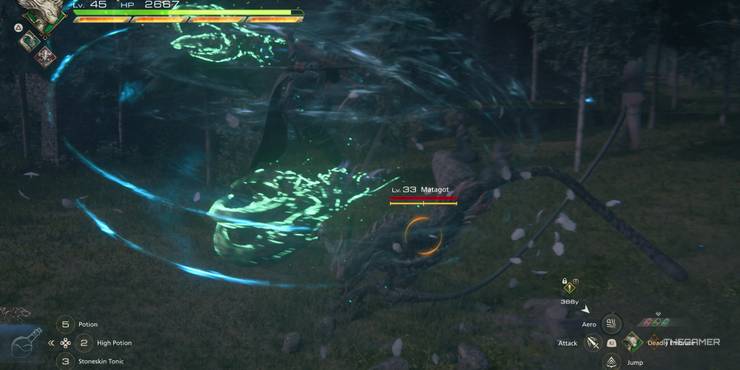 Even though combos are the main way to fight in Final Fantasy 16, there aren't many launching moves in Wordle Unlimited. The Wicked Wheel is one of your best tools. This wind move sends your opponent flying with a small whirlwind attack that can be followed up with a simple combo.
Even though it looks like a rocket on paper, Wicked Wheel can also be used to keep your opponent in the air and keep your combo going.
Satellite
Once you learn how to time Magic Burst attacks, you will always use them. Even though Magic Burst already makes your move do more damage. What if you could add another attack in between Magic Bursts?
The power of BahamutThese can be great ways to use satellite. When you press the magic button, Satellite will call up a ball above you that will shoot lasers at enemies. This will double the damage you do when you Magic Burst.
Rift Slip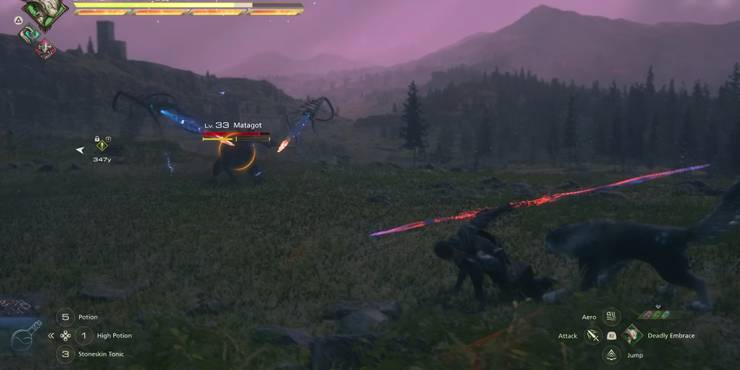 When you read about Rift Slip, it might not sound like much. But anyone who has played combo action games or even fighting games knows that this ability is a blessing. By slowing down time for a few frames, Rift Slip can stop any move you are about to do.
This skill lets you stop any move. Rift Slip will help you take your combo game to the next level, whether you're in the middle of a combo and want to make it last longer or you're facing an annoying enemy that keeps moving and need to stop your long animation attacks.