Technology
10 Best Shields In Zelda: Tears Of The Kingdom
These shields are the best way to protect yourself!
Shields are a part of every Zelda game, just like swords, and Legend of Zelda: Tears of the Kingdom is no different. There are 36 shields in the game, and they all have different protection strengths. You'll probably try out most of them at some point.
But what is the best shield? The piece of wood you found five minutes into the game is probably not it. On your quest to find Zelda and save Hyrule, you'll find a lot of okay, good, and even great shields, but only a few of them are the best.
Spiked Boko Shield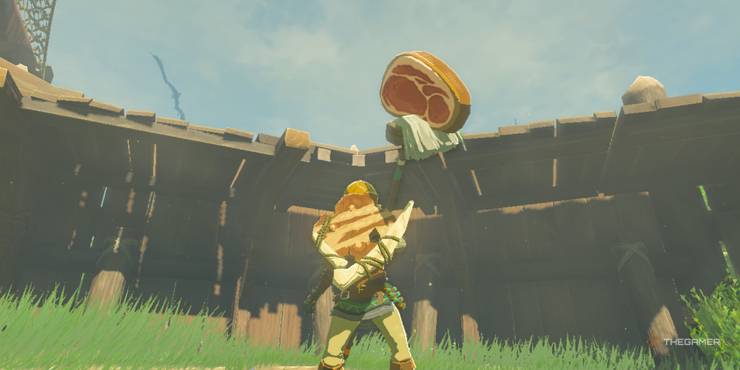 Spiked Boko Shields are probably one of the strongest shields you can get early in the game. They are easy to find (Blue Bokoblins usually drop them), and with a base defense of 10, they offer a little more defense than their predecessors that didn't have spikes. Still, they are made of wood, which makes them easy to catch on fire.
Later on, you'll find shields that are much better, but for now, a Spiked Boko Shield is as good as gold. Get as many as you can and get rid of those defensive shields with only one number as soon as you can.
Kite Shield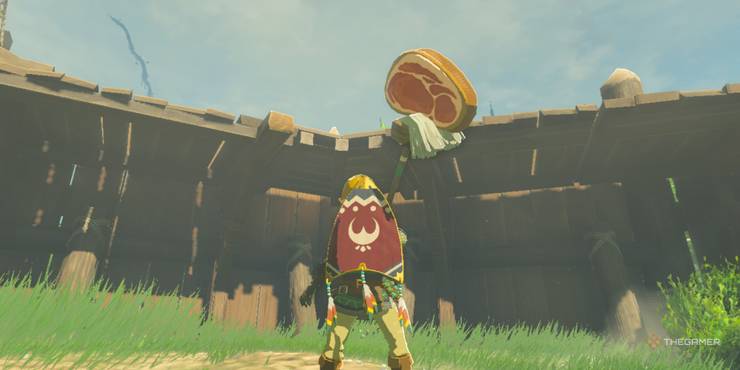 The Kite Shield is a favorite of Rito fighters, who like to fight in the air. However, using it doesn't give you any extra benefits, even when you're in the air. Most of it is in the Tabantha Frontier and the Hebra Mountains. It's a metal shield with a base defense of 14. If you do the Rito Village quest early on, it's a good shield to get.
It can withstand blows and bullets, and it can also stand up to fire, which is great if your enemies have flame emitters on their shields. Be careful of lightning hits, though, because this shield is weak to them. Other than that, it's a good shield that will help you get through your Wind Temple adventures.
Zora Shield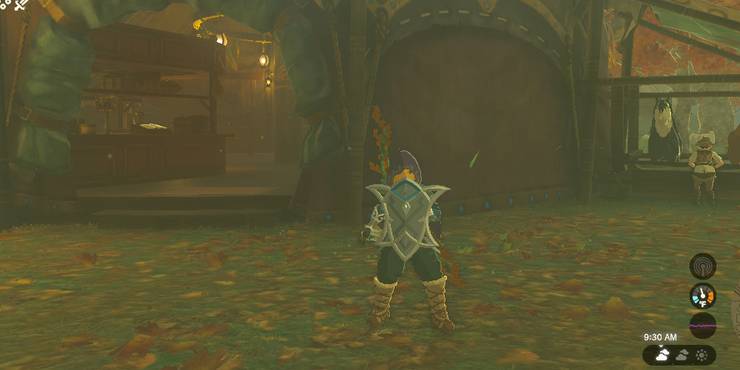 This is what the fighters of the Zora use as a shield. It sticks out because of its intricate and unique design, and its base defense of 24 is nothing to laugh at. It's big enough to cover your whole body without being too bulky, and it's strong enough that it won't move around easily.
It's a great shield to grab as you run around the Zora Domain before heading up to the Water Temple, and it will serve you well for a long time after that. It will last you a long time because it is very durable.
Dragonbone Boko Shield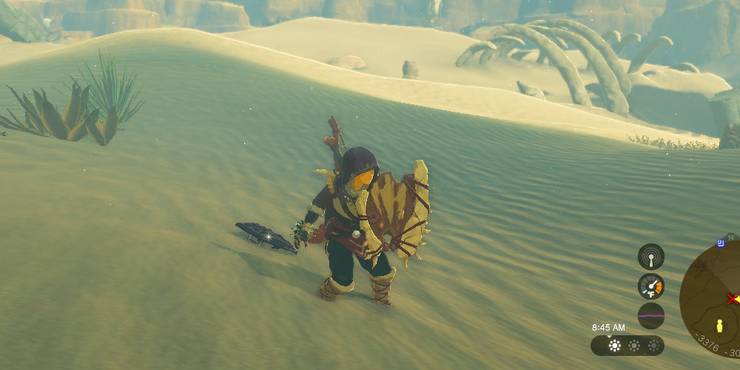 The best piece of Boko gear is the Dragonbone Boko Shield. It has a base defense of 25, and it can catch and collect arrows quickly if you need to stock up. It's made of wood, like all Boko tools, so be ready to switch it out quickly if you run into an enemy with a flame weapon. Other weapons won't do much damage to it, though, and it's not hard to find.
If you need a better shield but are in the middle of the game and can't find anything better, grab a few Dragonbone Boko Shields. You can use them until you reach the next building.
Radiant Shield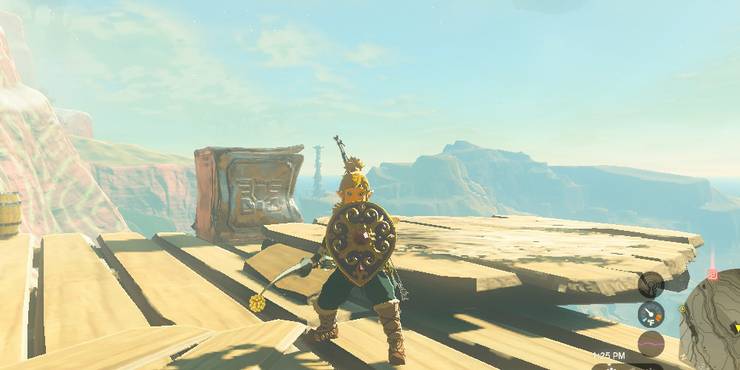 The shield used by the leader of the Gerudo fighters is called the Radiant Shield. To find it, you'll have to go through the Gerudo Desert and Highlands, so bring clothes and food to get you through the hot days and cold nights.
It has a base protection of 35 and is very durable, which makes the dangerous trip to find it worth it. You'll be glad to have this lovely thing.
Knight's Shield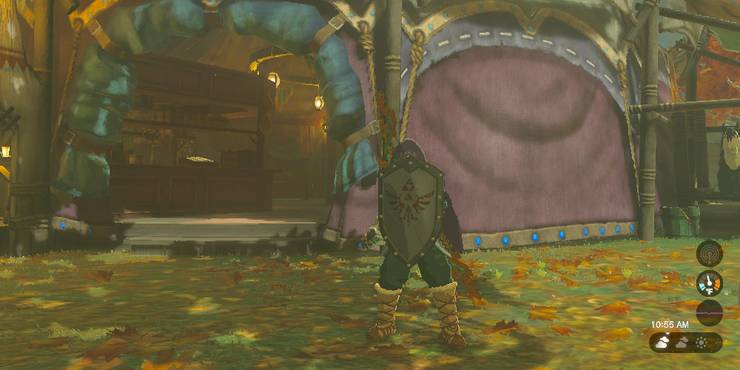 Those who work to protect the royal family deserve only the best. The Knight's Shield is a good shield, but it's not the best. It has a base defense of 40, but it's not the best. It has the sign of the royal family on it, and even though the surface has dents and scratches, it still works well in battle.
You can find a small number of them near Hyrule Castle, but if you haven't made it there yet, some harder enemies in Northern Hyrule also have them. It is a shield that you should definitely make room for in your kit for.
Mighty Zonaite Shield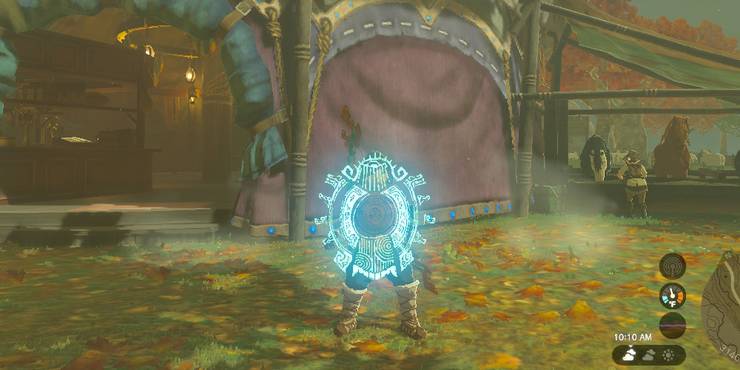 The Mighty Zonaite Shield is the most durable and strongest piece of Zonaite gear. It has a base defense of 50, so it can stand up to any attack. Since it's not made of wood or metal, fire and lightning can't hurt it. This makes it different from most other shields, which generally have one or both of these problems.
It can be won as a prize in shrines, which is the best place to find it. Once you have it, you should keep it safe. This shield shouldn't be used against regular foes.
Savage Lynel Shield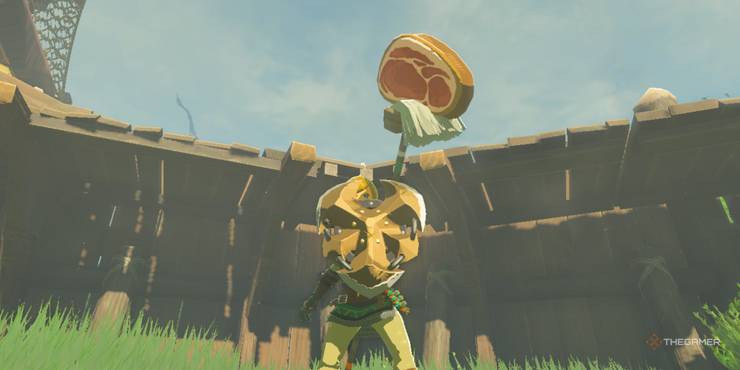 The White-Maned Lynel, who is the strongest Lynel, uses this shield. You can only get it by beating the White-Maned Lynel in Akala Highlands or the Central Hyrule Depths, but it's worth the fight. With a base defense of 62, it can withstand most attacks and is fairly strong, given that its durability is a bit weak.
It's more difficult to replace, so you probably won't use it as much, but you'll love it while you have it.
Royal Guard's Shield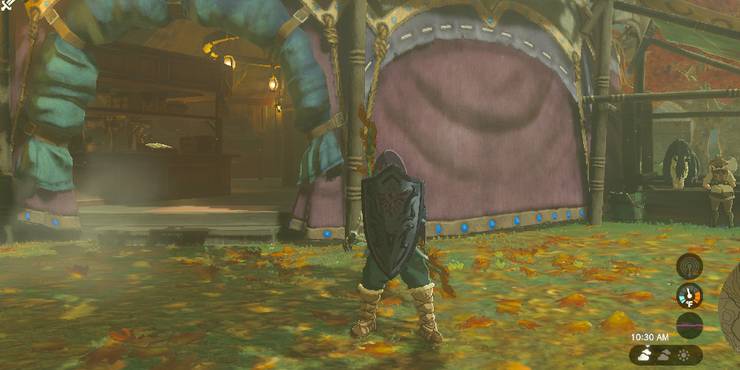 The shield of the Royal Guard is, without a doubt, one of the best common shields in the game. As part of the Royal Guard's gear, it is of high grade. It has a defense of 70, which is much higher than many other shields in the game. You have to go into the floating castle to get one, which is a bit of an adventure, but it's well worth it to get a couple of these so you can use them against bigger enemies as you move through Tunnel Rush game.
Hylian Shield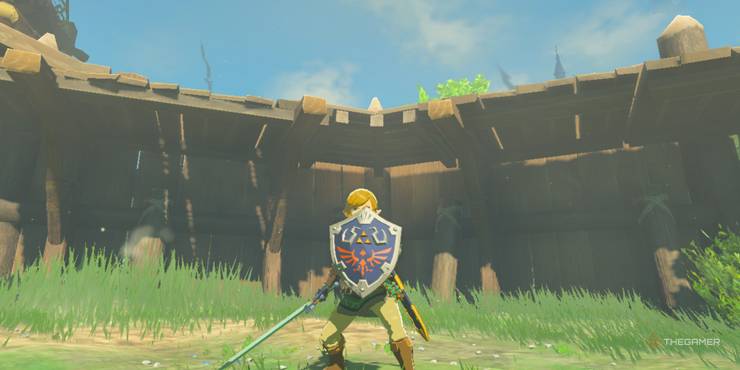 Everyone thinks of Link's shield when they think of him. It's almost as well-known as Link's green dress and hat or the Master Sword. The Hylian shield is by far the best in the game, with a base defense of 90 and the highest longevity.
This is the shield you'll want as you rush toward the end of the game. It can take a few hard hits without breaking, and it's by far the best shield Link can have on his trip. It's hard to get and expensive to fix, but it's worth it because it's the best shield in the game.